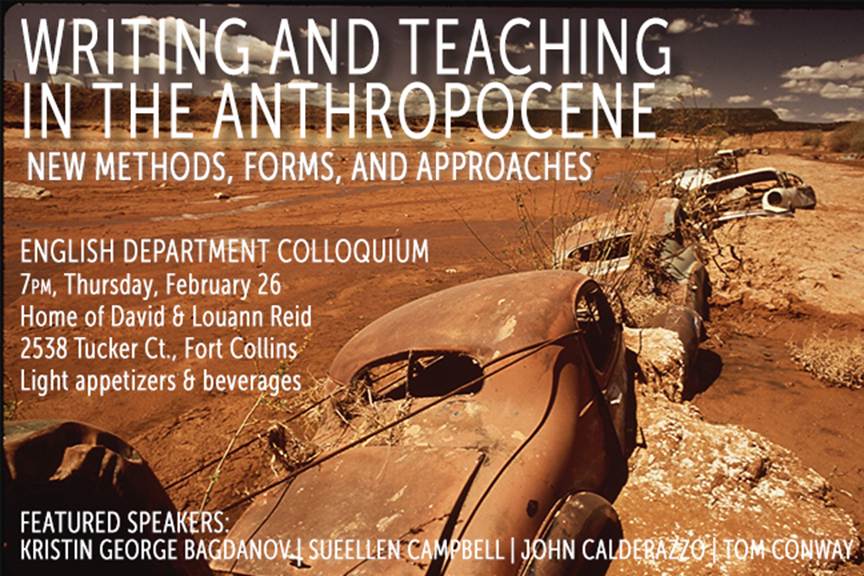 Thanks to those who came out to our spring colloquium. If you'd like to be added to an email list to stay apprised of similar conversations, send me a message here.
"Anthropocene": a word that denotes a new geological epoch precipitated by human impact; a word that reveals what happens when we overexert our agency and fail to understand the world through the perspective of deep time. Everything changes in the context of the Anthropocene; the residue of urgency and crisis is left on our speech, our actions, our writing—even the way we teach.
This discussion will focus on what it means to write and teach in the Anthropocene. What new methodologies, theories, and forms can help us better understand and incorporate the paradigm shift necessitated by theAnthropocene? How is the "ecology" of the classroom informed by the crisis of the Anthropocene?